The COVID-19! Well, this virus is not only affecting our health, but our finances, businesses, education, and largely, our daily lives. Numerous plans have been stalled, various decisions have been altered, and the lives of people had been held up. So, don't worry as you are not alone in this. You are not the only one whose life has been derailed. Everybody is facing the brunt of this lockdown and the virus.
It can be rightly said that this virus might be deadly to our lives in more than just the physical approach. It is hampering us mentally, socially, financially and economically. But, the good thing is, that everything can be dealt with by taking proper decisions. Through social distancing and lockdown, we can protect our physical health largely. By interacting virtually, we can still socialise with our loved ones. By yoga and meditation, we can take care of our mental health. And if we see the financial aspect, that too can be protected by taking various measures and assistance by experienced professionals at Credit Bazaar.
Though the communities internationally are coming together to fight this virus spread, people are being laid off from their jobs, vacations are being cancelled, small businesses are being shut down, small-time restaurants are closing, future plans are getting off-track, however, the basic bills still need to be paid and expenses are piling up. Whenever there is such a huge shift in the way of life, there's got to be certain changes made in the financed and certain questions have to be answered. They way you look at your finances now cannot be the same as before. You got to be flexible to change with this new wave of normal. For adjusting with this 'new normal' of the finance world, credit cards, loans and other such schemes, you should know what are the changes taking place and how you can avail them. Now we are here to guide you regarding the various aspects of credit card and how to handle your credit cards during the time of Coronavirus and what are the changing schemes during this period, shown as follows:
Contact your credit card companies!
So you lost a job? Or not getting paid or just a delay is salary? Or are you facing a salary-cut? Well, again, you are not alone; various people are facing the same problem, and therefore, are not able to make various bill payments, EMIs, fees, and so on. These delay in payments can impact your credit score in a huge way. But did you know that your credit card companies can help you in this scenario in some way or the other? Therefore, it is important to contact them if you realise that you will not be able to pay your bill. The next crucial step is
2. Inform them that you have been impacted by the Coronavirus Pandemic:
The primary step for every solution is to understand that you got a problem at hand, recognizing it, so that you can start to look for an answer. When you are aware that you are facing a problem financially, you can reach out for help. You must contact the credit card companies and accept that you have been impacted by this COVID-19 pandemic and that you need help. Various credit card companies are already offering programs in case you have lost income due to this pandemic. Be ready to give documentation about your present situation. They will require certain proofs that you are facing money problems and are not able to pay off your expenses.
3. Coronavirus Credit Card Relief Programs:
Once you contact the credit card companies, they might offer you solutions that they have come up with during this crisis. Such schemes are started with to provide a type of financial relief to the consumers that are impacted by this outbreak. Once you formally contact your provider and formally request for financial assistance, you will be able to take advantage of these programs. However, many companies are facing longer-than-normal waiting times on their phones because of the limited staff or other such issues. Hence, they might ask you to use their mobile apps or visit their websites. Various companies are offering varied types of assistance depending on what they are able to offer. Although the most common types of Coronavirus credit card relief programs being offered during this crisis are:
Deferring or lowering your monthly minimum payment:
Many credit card companies are coming up with several emergency forbearances, allowing you to reduce or skip your payments for a particular period of time. Thus, at least for the time being, you will be relaxed as you will not have to pay these payments for few months. While handling the sudden changes in the lifestyle and current scenario, one less thing you will have to worry about. However, it is not fully eliminated; you will have to make up for these reduced or skipped payments after your forbearance period comes to an end. When this forbearance period ends, you will not be immediately pushed to make up for the missed payments. However, you will be required to resume on the payments train by making at least the minimum monthly payments that might have changed. The monthly payment now after this deferment might have been increased and should be able to afford it at that point of time.
Refunding late fees or waiving:
In normal cases, when you miss up on a payment, your credit card company would usually charge you late fees. However, many companies are refunding or waiving late fees during this Coronavirus pandemic, if you are requesting a financial relief because of this pandemic. Such assistance is provided to let you relax a bit during this crucial period. At least a little delay here and there will not cause you major expenses.
Reduction of your interest rate: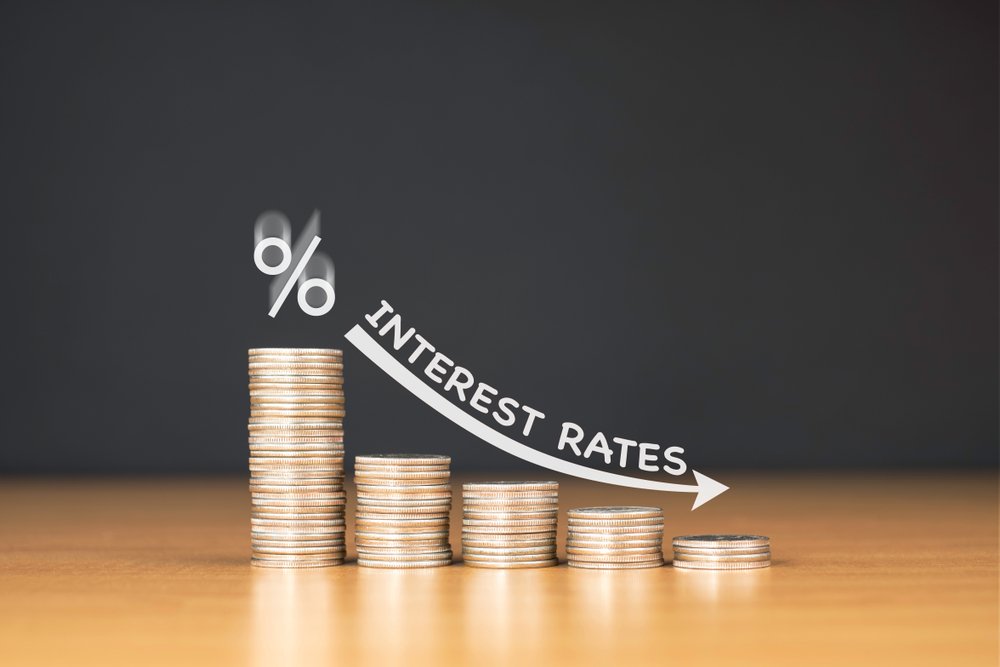 The interest rate of a credit card is the price that you got to pay to the company for the provision of borrowing money. If you ask for financial support during the crisis, your credit card company may reduce your interest rates temporarily for the given time. However, remember that the interest rates of the credit card will return to normal after the term ends. So it is not a full-stop solution that the reduced rates will remain throughout the course. It is just for a limited time. Although for a short time, it is beneficial to pay less interest for a while.
Establishment of a payment plan to pay off existing balances:
If you are able to make only a portion of your payment currently, it might be possible for you to secure a repayment plan that works well for your current situation. There are several plans offered by banks and financial institutions but you must study the pros and cons of each of them. Some plans that seem good at first might not be that beneficial and vice versa.
4. Ask significant questions about the credit card relief packages that are offered:
During the pandemic, companies have come out with various offers and packages that provide relief to customers. However, there might be hidden conditions to them too. Hence, it is very important to look for the conditions applied and the study the various provisions in detail before availing any such packages. A single credit card company might give you many options and that is why, a list of questions should be prepared in advance. You must ensure that you are totally comfortable with the terms before you agree on any of the options.
Your decisions will depend upon the questions that you ask at this moment. Few of the vital questions to ask during this time are:
Firstly, if I am not able to make the payment because of the Coronavirus pandemic, do you provide a financial relief program? If yes, then what are various programs available? Give details about all of them.
Are there any particular fees linked to these options? (This question is very crucial as some of the agents are advised not to mention about the fees. However, when you ask such a question, they will have to inform you. Therefore, you will know beforehand about the fees, if any). In case there is a huge fees associated with the plan, you will thank your stars to have asked prior as you are saved now because you do not have to go with the given option.
If I'm able to lower or defer my monthly payments, will interest persist to accrue during this relief phase? Many times, people get confused on deferment as elimination of interest. They feel that they do not need to pay it. However, after the relief period ends, the payment has to be made, either in minimal instalments or altogether. This also must be clear as to when the accrued interest has to be paid and in what method.
How long will this relief period last and when will I be required to start repaying my bills? This relief period is only a temporary phase and time will come when you will have to pay off all your accrued interests and bills. If you are not prepared for it prior, you might be in for a very rude shock. It might also be impossible for you to pay it post the relief period as the amount will be too big. Hence, it is necessary to get all these details cleared in advance.
What if my financial situation does not change even when the relief period ends? Is there a choice to re-evaluate? See, rather than being sorry later on, it is always better to be safe. Even post the relief phase; there is a chance that you might not have the required finances to pay off all these accrued interests and bills. Also, you might have to pull your hair once this aided carefree time is over. To avoid such a stressful circumstance, it is better to clear your queries about all the possible situations. When you are prepared for the worst, you are flexible and are ready for whatever comes your way. You might not even face such a situation where you are not financially healthy post the relief period, but even if there is 1% chance, you will be secured that you had cleared the doubts ahead of time.
What information will be reported to the credit reporting bureaus? This is a very crucial thing that you must know. Whatever programs that are being offered to you, might be reported to the credit agencies and might affect your credit score negatively. You must be aware of what information is exactly being reported further just to be on the safe side. There are special requirements placed on companies that make the reporting of your payment information to credit reporting bureaus. This is when they are providing any relief due to the Coronavirus pandemic.
Will my ability to charge anything to my card if I request or enrol for relief be lost? You must know that availing for this relief will render your card not-working or will it be still in working mode.
5. Get a written copy of the agreement you give consent to:
If you are opting to move forward with a financial relief choice, it is crucial for you to know the terms of the agreement before agreeing to any of the clauses. Once you accept the relief option, ensure that you get the agreement copy in writing. During this relief period, ensure that you look at your statement every month for any inaccuracies or errors. If you notice any such discrepancies, make sure that you refer back to the agreement for disputing it.
Conclusion:
The COVID-19 pandemic has turned the world upside down, metaphorically. People have been affected monetarily, countries have been affected economically, and small businesses are even shutting down. Amidst this entire haywire situation, you must make sure that your personal financial decisions are on point and accurate. Do not make hasty and rushed decisions that you might regret later. Therefore, Credit Bazaar provides this provisional guide for handling your credit card during this Coronavirus outbreak. For any further assistance, contact us to make sure that you are managing your finances well.
---
For any queries regarding Credit Score improvement or Loan contact Credit Bazaar CR Arcade 2nd Floor, Opposite Delta Garden, Next to Shree Mahalaxmi Restaurant, Mira Road East, Thane : 401107