What is Business loan
Doing business is not easy, nor is it helpful if you cannot afford to pay and buy on time. That is why business lending has become an important tool for today's entrepreneur. Being able to take a business loan allows you to continue running a business when you need short-term financing.
The amount of business loan you are entitled to receive depends on your expected profit and the size of your business. The lender will want to ensure that your business is able to repay the loan. A business loan is basically the amount of money used to invest in a new or existing business. Whether small or medium enterprises (SMEs) or large businesses, it is very important to understand how these loans work.
Reasons to get a business loan
1. Grow your business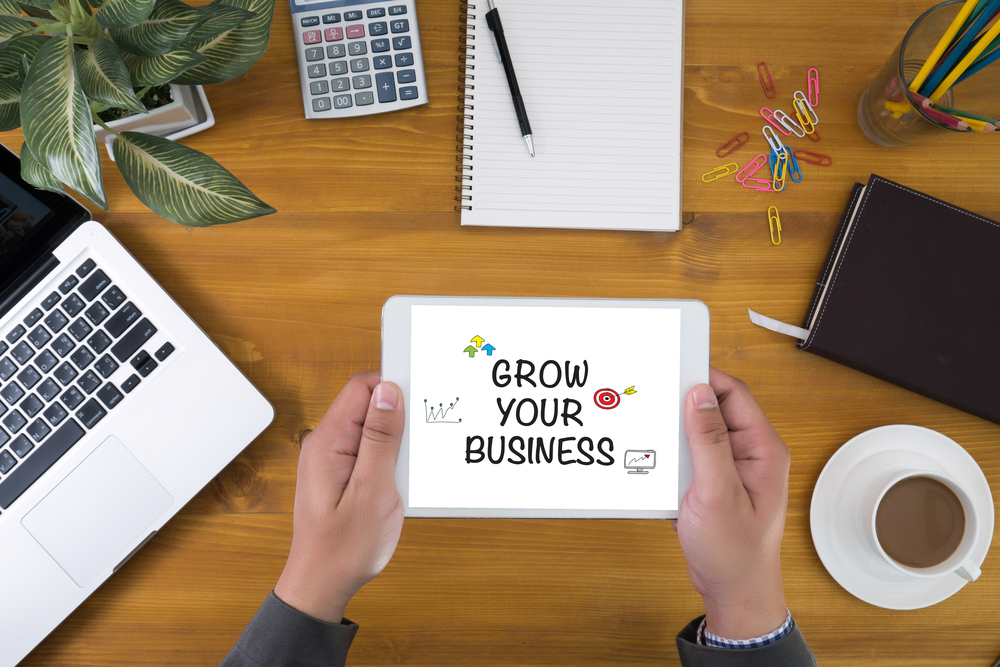 If you have grown up in your old shoes, it makes sense to increase in size, and the same is true in the sense of business. If you have a lot of employees who are stressed in one room, or perhaps your restaurant is overcrowded, these are old signs that it is time to expand. For this you may need a business loan.
2. To add to your inventory
It often happens that you will need to buy inventory before you can see a return on investment. This is especially true for businesses in the season or in slow-moving times when a Commercial Vehicles Loan, may be the best option.
3. Hiring and hiring new skilled workers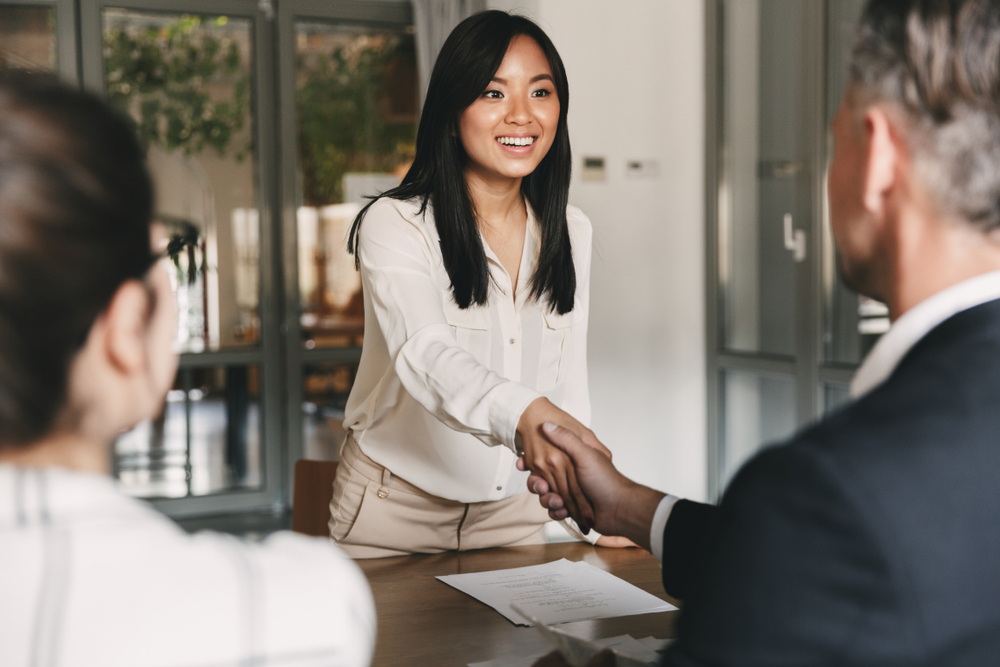 When you first start or run a small business, the word 'do more' will have a whole new meaning. You will reach a moment where you realize that expanding your website, dealing with customers, trying to put yourself on the map, all the while bookkeeping can be very difficult. A business loan can help you with a financial edge to start your business.
4. Improve the cash flow of your business
When obstacles stand in the way of meeting your business objectives, you will need business loan options to keep money flowing which will allow you to continue marketing, increase conversions and seek new customers to make money.
5. Moving your business to a new location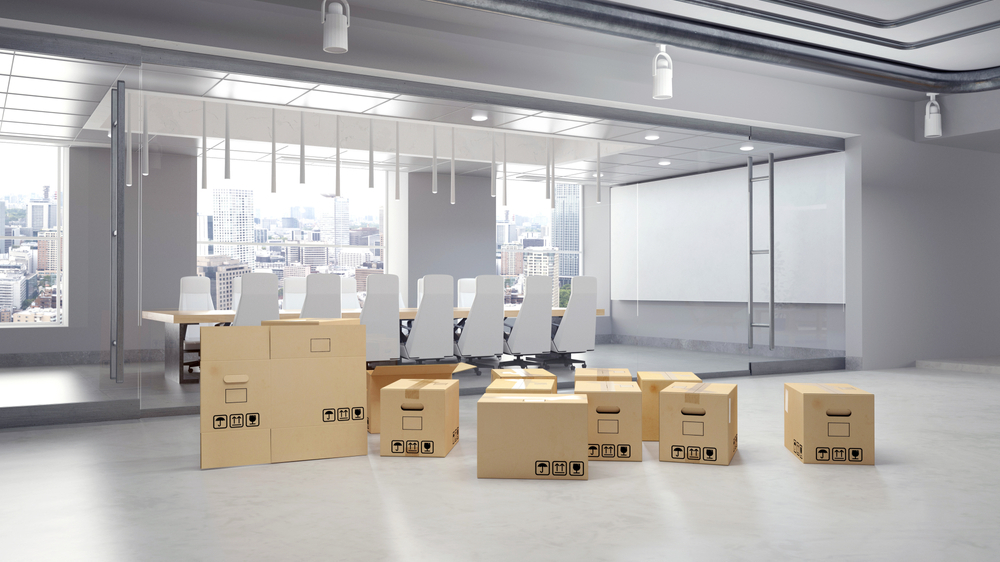 The population of your area is likely to change enough that there are better opportunities elsewhere. Obviously, that comes with a lot of costs, including renting carriers, the cost of new space, paperwork for replacement, and so on. This is where a business loan can really help.
6. Improving and expanding your marketing strategy
Marketing plays an important role in the production of many businesses and in establishing a well-known brand that will attract more people through your departments.
7. Renew and upgrade your business equipment
Keeping your business fully operational often depends on having the right equipment. However, even if your equipment is in good working order, the level at which the work is completed, and if the complete efficiency of the same is reached or not is important.
Types of Business loan
Here are 10 different types of business loans available to entrepreneurs in India.
1. Time Loan
One of the most common types of business finances is term loans. Loans could be secured or not naturally protected. Revenue is based on the credit history of the business. The period of stay is suspended, ranging from between 1 and 5 years if unprotected, or up to 15 – 20 years of secured business loans.
2. Small business loan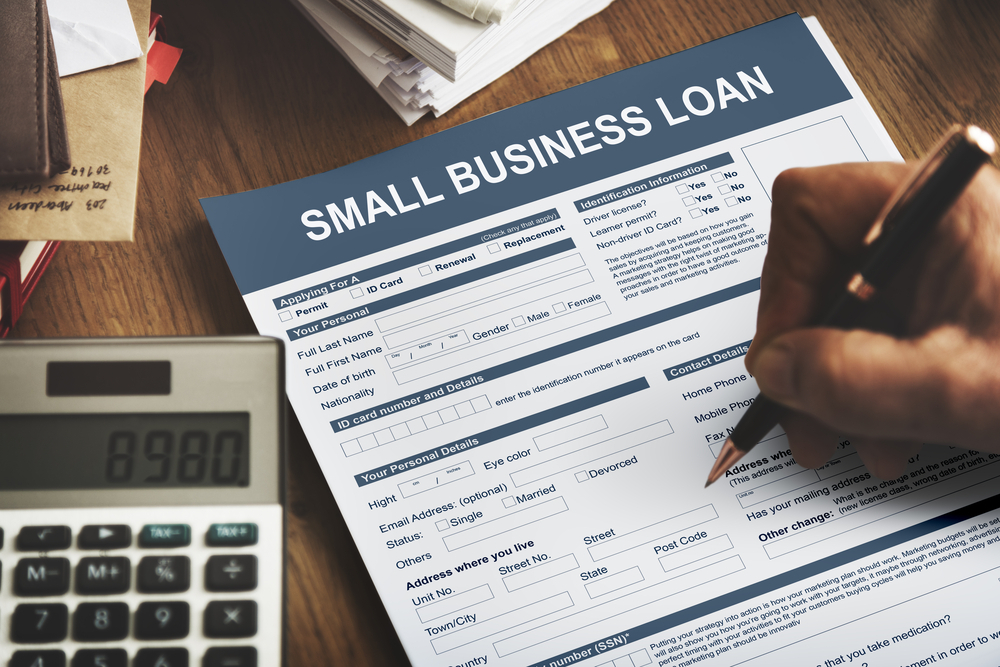 Loans to start new businesses. Applicants for such loans may not have a good credit history with their company due to the lack of vintage business. Therefore, to determine the creditworthiness of a business loan, the lender will take into account the credit profile of the borrower and that of the company. Current interest and other financial figures are also considered in determining the amount of the loan, ownership, and applicable interest rate.
3. Performance loan
Operating loans are the types of small business loans that are taken to overcome the shortfall in order to run the business on a daily basis. It generates a balance in the cash flow needed to run a business. These loans also help to deal with shortages during the closing period or to meet demand during the peak year.
4. Loan Representative of SME Assets
Fullerton India offers secured SME loans for business assets with loan requirements in excess of Rs. 50 lakhs. Here, the applicant must mortgage his property in order to obtain funds for business purposes. The borrower may apply for finance in respect of residential or commercial property.
5. Invoice Fees
Invoice support is also known as invoice discount or invoice submission. This type of finance is mainly for small businesses that experience a short period of time between producing invoices and receiving payment from customers. The financial institution provides funds compared to the amount received on the invoice.
6. Financial resources
For manufacturing enterprises, they often choose mechanical financing or equipment loans. Production units need more expensive equipment to run their business. And to buy equipment, for all types of business loans, resource money is the ideal choice for business owners.
7. Business Loans for Women
Some financial institutions have special business loan programs for women entrepreneurs. Even the Indian government has programs in place to encourage women to start small and medium-sized businesses.
8. Overpayment
The overpayment structure is provided for security or securities, especially in the case of a fixed amount in a financial institution. The lender analyzes the borrower's credit history, relationship with the institution, business income and payment history before approving a certain overdraft limit.
9. Merchant Cash Advance
Here, the financial institution provides financial improvement in the area of ​​daily bank card or credit card sales. The borrower must repay in advance the portion of the daily sale. The borrower must make sure that he has enough money to manage the payments.
10. Business Credit Card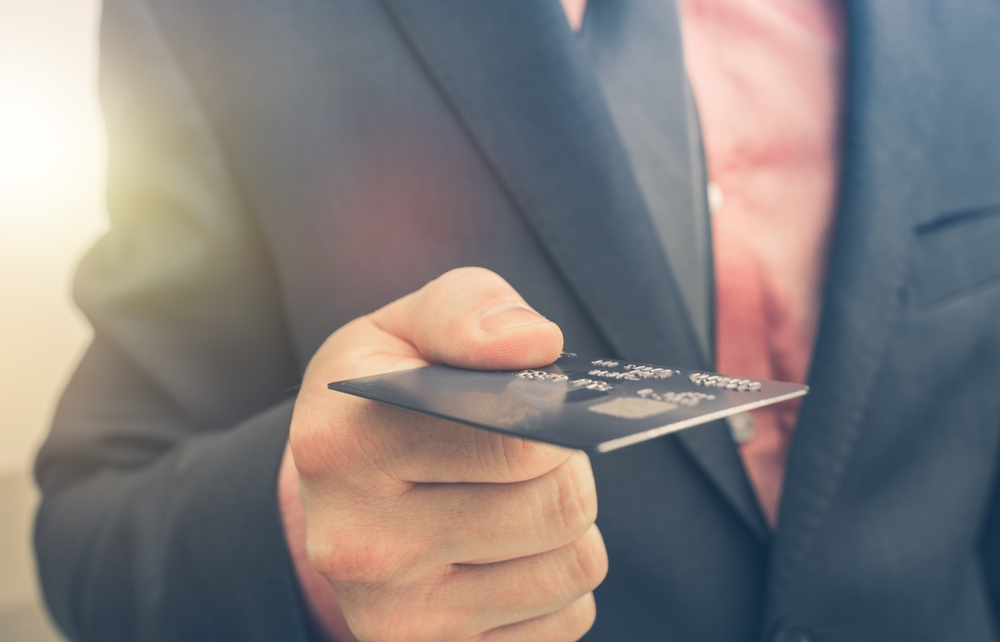 While a business credit card is not the first option business owners can choose to pay for their needs, it is still a good option for short-term and short-term financial options. If a business owner needs a quick cash loan to earn rewards for a payment made on credit, then a business credit card is a good option.
what are the benefits of business loan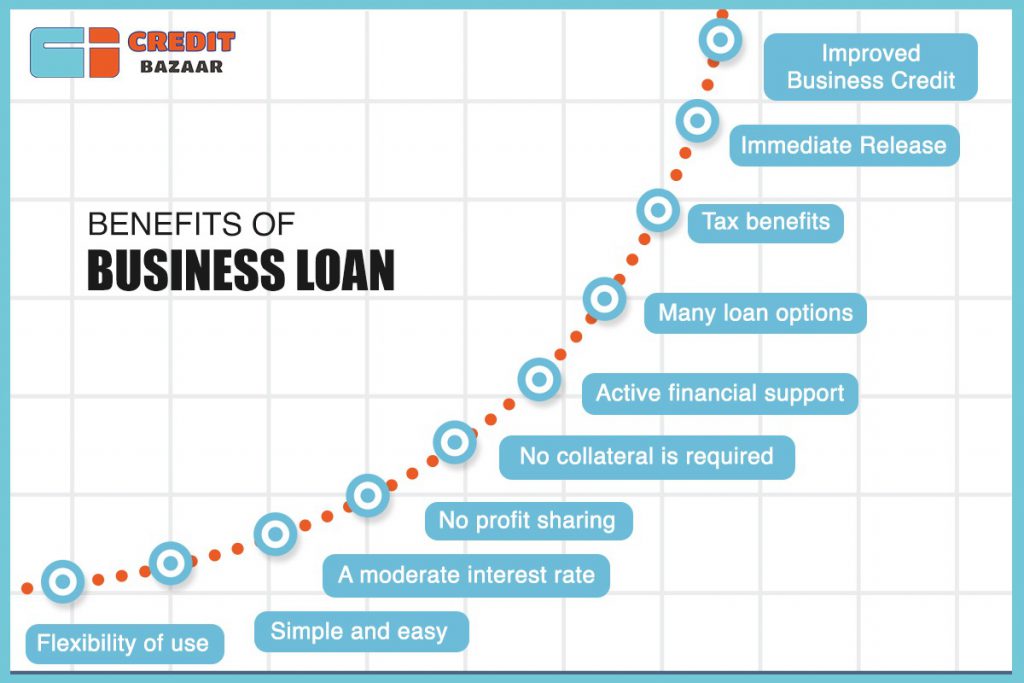 1. Flexibility of use
Unlike investors, lenders such as banks and NBFCs do not interfere with how you run your business. They do not decide how you should use your business loan; they are just worried about timely refunds. Therefore, a business loan is a better way to maintain full control over how you spend your money.
2. Simple and easy
Getting a business loan is as easy as contacting a lender and talking about getting a mortgage. As opposed to looking at investors and holding months-long negotiations, getting a business loan is easy and very straightforward.
3. A moderate interest rate
Most lenders offer reasonable interest rates on business loans, unlike other types of loans – the reason being, cutthroat competition between lending institutions for customer attention
4. No profit sharing
If you find an investor on the board, they will expect a return on the profits your business makes. Not so with business loans. Here, you repay a limited amount to the lender, that is, the principal and interest rates that remain unchanged, no matter how well your business is performing due to financial support.
If you want to understand what your monthly payments will look like, use a simple online tool like a business loan calculator.
5. No collateral is required
Business loans are usually offered without requiring any collateral, as long as you meet the eligibility process. Because a business loan is not secure, it is a very attractive option for small businesses that may not have many assets.
6. Active financial support
You can use a business loan to increase your working capital, which can be very helpful if you have a cash crunch. You can run errands and pay for temporary expenses without going into an emergency fund.
7. Many loan options
Most lenders will have a variety of business loan plans to meet different business needs. They can offer business loans, time loans, equipment loans, etc.
8. Tax benefits
Interest paid on business loans is usually tax-deductible. Check the interest rate and eligibility before applying for a business loan.
9. Immediate release
Business loans usually require small documents and are issued quickly so that the company does not have to suspend operations or growth programs while waiting for funding.
10. Improved business credit
Taking out a business loan can also improve the creditworthiness of the business. However, you will need to make timely payments and repay the loan within a reasonable period of time to see if your credit score is improving. In the future, this may help you to earn more money on lower business interest rates.
How to get a business loan
To get a business loan, firstly you will have to fulfill the bank requirements. Business loan eligibility methods usually create age limits, income, business life, CIBIL score, balance, and more. Financial institutions describe the criteria for assessing a client's suitability for receipt and repayment of loans on time.
Eligibility:
Your age should be between 25-65 years
Your business must be profitable for the next three financial years
Your profit should reflect a higher trend
Your balance should be checked by a registered Chartered Accountant
You can get a business loan by following the steps below:
Step 1: Visit creditbazaar.com to evaluate and compare all the business loan options offered by leading financial institutions.
Step 2: Choose an agreement that suits the needs of your business by filling in basic information such as your name, mobile number, location, loan amount, email address, annual profit and profits, etc.
Step 3: After submitting the details, the customer care professional will contact you to confirm the details and continue the discussion on the selected loan agreement.
Step 4: Your business loan application will be sent to the relevant bank for further confirmation and the bank representative will continue to contact you to proceed with the loan programs.
Step 5: After your loan application has been approved, within the specified working days the approved loan amount will be sanctioned to you.
How can we help you get a business loan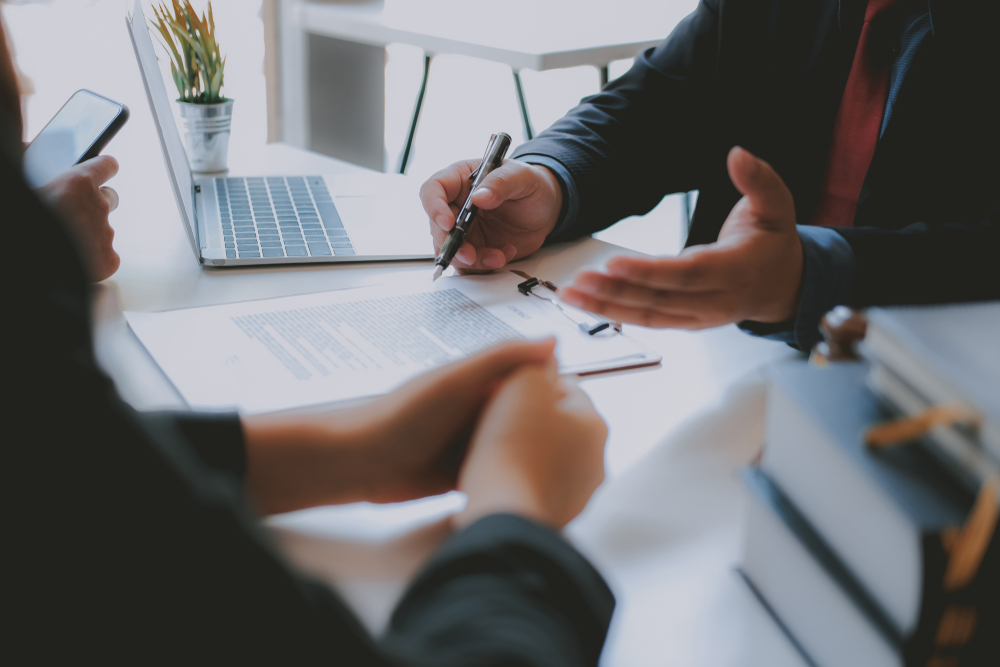 CreditBazaar offers customized business loans for small and medium-sized businesses in India. Business finances can sometimes be seen as fraudulent. Especially in a strong environment like today, as a business owner, you may find yourself wondering how best to finance the needs of a particular business. Business needs can vary between buying goods such as land or renting a factory or shop or buying new equipment, or operating capital requirements, or basic operating costs such as overheads and wages.
Our loans are not paid for by bureaucratic red tape which usually accompanies bank loans and has a direct application, approval and withdrawal process. We have built a fast and efficient digital interface that minimizes human interactions and thus helps speed up the whole process of 'business loan lending'.