What is Business Credit Score?
Business Credit Score, which is a three-digit number that ranges from 300 to 900 is also known as 'Credit Rating'.
Lenders and other creditors always determine the ability of the business to repay loans before any credit is sanctioned to the borrower. Non-Banking Financial Companies (NBFCs) prefer to analyze applicant's payment history, financial history, business credit scores to ascertain the efficiency of management in handling finances.
The business credit report includes 'Credit Score'. This report contains detailed information about the financial history of the business. It indicates the 'creditworthiness' of the prospective borrower and helps lenders decide the terms and conditions on which a loan can be sanctioned.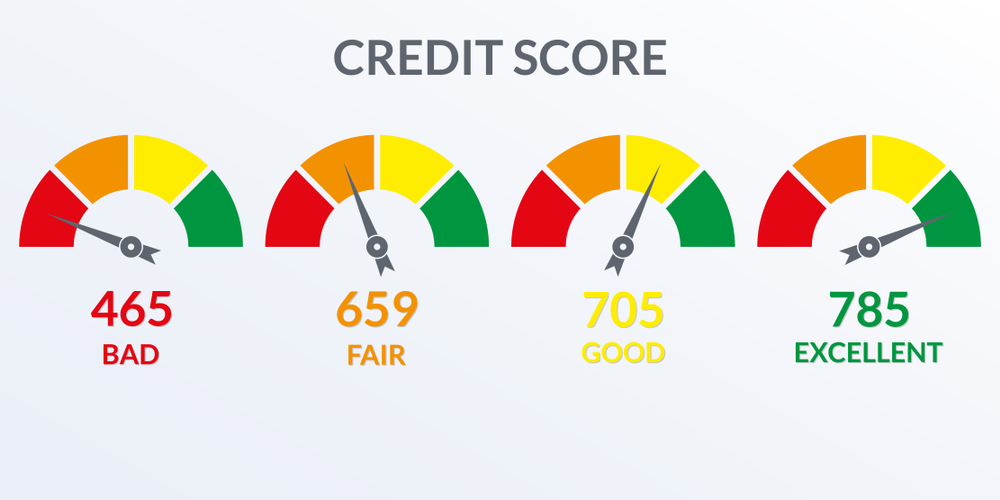 The history of payment, Credit Utilization, Credit Mix, Credit History, and New credit are the components that decide the credit score. These hold the weightage of 35%, 30%, 10%, 15% and 10% respectively.
Here are some facts about 'Credit Score':
Credit report and credit score are two different concepts. Credit Report is a comprehensive term. The credit score is calculated based on the credit report and is one of the components of the former.
One is legally entitled to Credit Scores for free. This facility helps detect inaccuracy, discrepancy, suspicious or dubious activity on time. This is the easiest way to stay alert to protect yourself from 'Identity theft.'
As long as you are keeping your credit score in acceptable and good standing, you don't have to worry about minor errors.
If you happen to have a joint account or share credit with an authorized user, the poor credit score of the joint account holder doesn't affect your and vice versa. That is, because, Credit scores are individual-based. There is no such thing as 'Joint Credit Score'. However, if the joint holder doesn't make a payment as agreed upon or is a habitual defaulter, it will affect your credit score as it is technically still your account. The only precaution here is to be responsible in the matter of sharing your account with someone. You must maturely handle your finances so that the joint-holder doesn't suffer because of you and vice versa.
Credit Score is a prominent factor in the determination of the creditworthiness of the individual or business. However, it is not a single component. The lending institutions consider many other factors too.
Credit Reports can be calculated using different methods.
What is considered to be a Good Business Credit Score?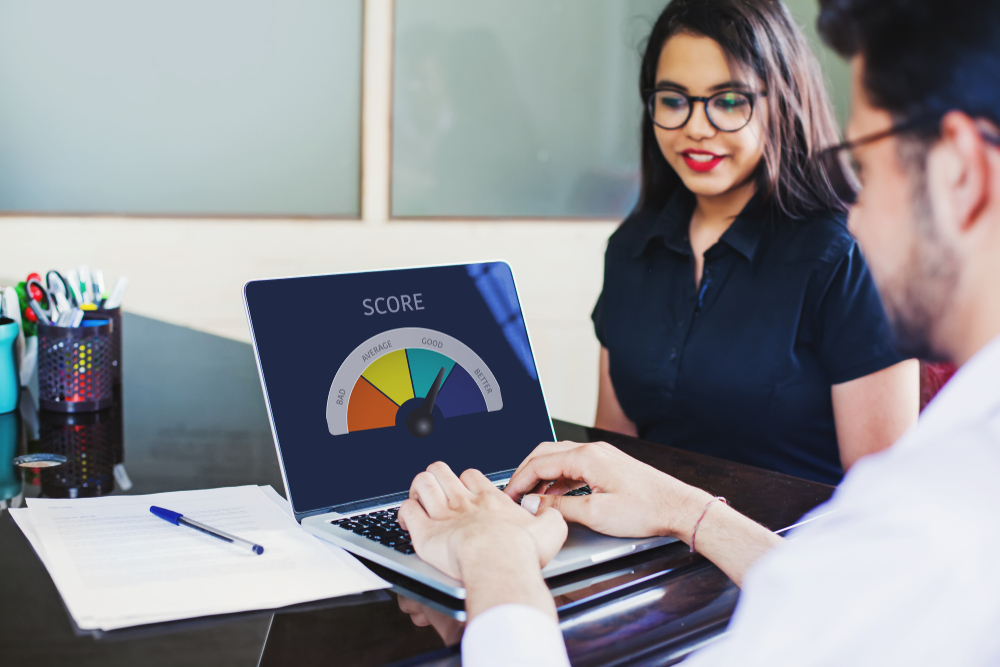 Generally, a Credit score above 800 signifies responsible and mature governance in the matter of finance and credit management. This is a mark of excellence. It is imperative to review credit reports periodically. 'Constant Vigilance' is the mantra here. It enables you to detect misinformation on time. If you find anything mischievous, you can take the same to the agency and solve it with proper communication. This is one of the wisest moves to be in control of your finances.
Each category of Credit Score is an indicator of different financial conditions and eligibility of businesses willing to procure further loans.
Credit Score equal to or exceeding 800
A prospective borrower, with a Credit Score equal to or above 800 is indicative of responsible Financial Management. Businesses or individuals having an exceedingly exceptional credit score always have the upper hand as compared to those who have a low credit score. This facilitates loans at lower interest rates.
It is possible to attain and maintain this score by making consistent timely payments. These individuals are offered credit cards, loans, etc. at lower interest rates due to the trustworthiness and fewer chances of default in payments.
Credit Score range from 740 to 799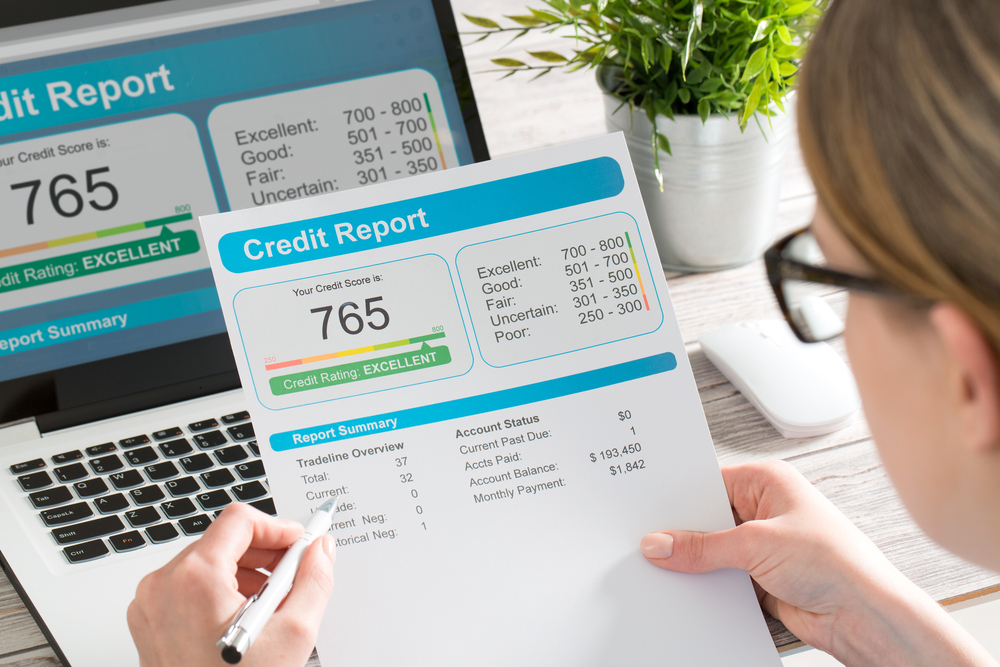 This is a quite satisfactory and acceptable business Credit Score. It is indicative of sound financial management and timely payment of bills. It further suggests that credit card due balances are low as compared to the credit card limits.
Credit Score range from 670 to 739:
Having a Credit Report that reflects the credit score between 670 and 739 puts the borrower in the category of 'slightly above consumer average'. This enables the prospective applicant to get the credit at competitive interest rates. However, the chance of being charged at the right prices for those in that category reduces to a considerable extent. It also becomes difficult to avail some kind of debts like unsecured loans, for instance.
Credit Score range from 580 and 669:
This falls under the 'Fair' category. The borrower is not eligible to get credit at competitive prices, though. Options are limited too. If there are borrowers who require cash may be offered options of personal loan.
A score below 580 means the financial management is in inefficient hands. A credit score between 300 and 579 falls under the 'Poor' category and is an indication of bad credit history. The impact of such a score is likely to be reflected on a credit record for several years to come. An individual with a credit score ranging between 300 to 579 is a warning to initiate the damage control without further ado.
This is one of the significations of the weak financial health of the business and the dire need for immediate guidance and attention of experts.
Benefits of a Good Business Credit Score
Here are some of the benefits of having a good business credit score.
One of the benefits of having a good business score is that it makes you acceptable and eligible to apply for a loan. If you have a good credit score, you have almost reached halfway through. Banks are interested in lending money to those who have excellent credit scores and a history of timely payment. These two conditions make the borrower trustworthy in the view of the lender. Having an excellent score can make you look good even if you are slightly low on collateral. But a poor credit score is a warning bell for the lender. Untimely payments or defaults lead to low credit scores, which in turn, make the lender hesitant when it comes to trusting you with funds.
Easy Negotiation Process: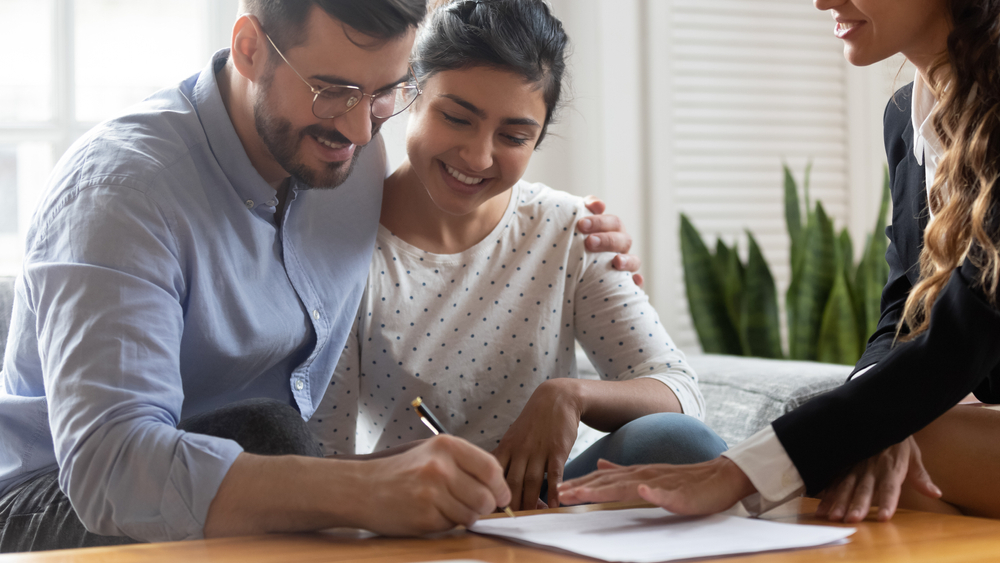 Having a good credit score opens door to many new opportunities. Banks tend to offer you loans on more favorable terms if you have maintained proper credit history and a good credit score.
Once the credit report reflects an acceptable and satisfactory business credit score, you have successfully proved your trustworthiness to the bank. Now you get an opportunity to negotiate for better interest rates, the flexibility of repayment, tenure, loan amount of your choice.
Favorable terms take off the burden and help in the reduction of the cost of the loan. This is a strategic move to manage your finance better. The terms you decide, allow you to repay in comfort and you can save a lot by choosing a short span of repayment.
Separation of Personal Finance and Business Finance:
If you have a very good business score, the lender will never focus on your private finances. The lender will not ask for any personal assets as collateral. The collateral, if at all needed to submit will be related to Company. The focus, in this case, is always on business finance. The benefit of having a good business score is that personal finance is not disturbed.
Company debts, payments, etc. reflect in the Business Credit Score Report than in personal credit score reports.
A good credit score enables to keep private and business finances separate. This, in turn, helps to save your score rating from getting disturbed due to any hurdles that affect the company and business credit score.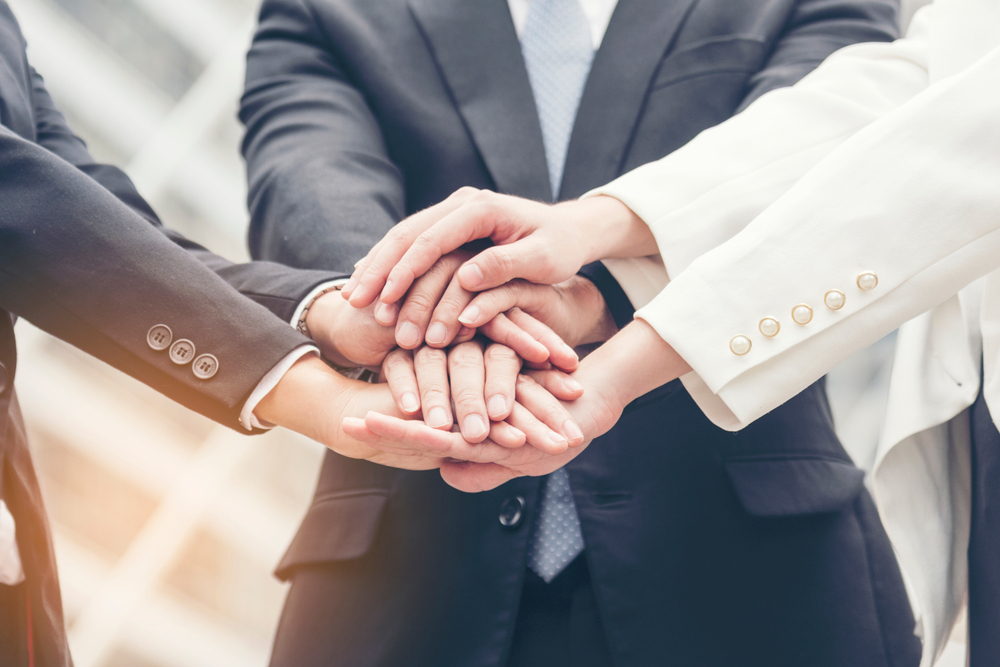 A good credit score not only enables the borrower to attain business loans quickly but also changes the perspective of business partners, suppliers. This major shift in the mindset of suppliers, or anyone associated with the business, benefits the company big time. Suppliers offer flexibility with payments on products and services.
Suppliers continue to trust you even, just in case there is a delay in payment due to temporary financial woe. At times, the supplier agrees to provide you equipment or machinery on credit, which saves you from taking a traditional route of applying for a loan.
With a good business credit score, the borrower brings the element of trust to the table. Efforts for credit score improvement must be a top priority as a good credit score is a game-changer.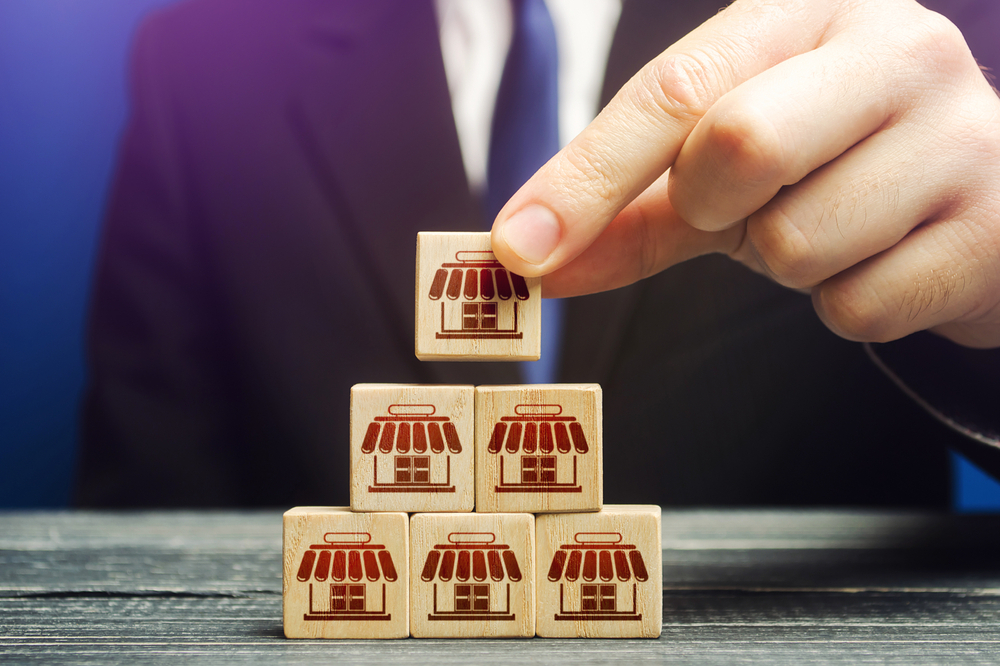 If you are thinking about expanding your business, you need inventory, a new location, employees, a new line of products, advanced technology, and equipment, etc.
You may apply to the bank for a loan or approach sponsors and prospective investors.
In any of the two cases, having a credit report that reflects an excellent business credit score will win the faith of lenders, investors, etc. The credit report will assure them their money is in safe hands.
If the Company happens to go through a rough patch, the management must take immediate measures to bring financial stability and then apply for funds from banks or any other lenders.
You can ensure credit score improvement by:
Ensuring timely payments of dues
Checking credit ratings from time-to-time
Paying taxes on time,
Keeping the Company out of any legal issue
Hiring a team of professionals with expertise in the matters of 'Credit Score improvement'.
There are various reasons to justify the need to have a good business score. A borrower must maintain a good credit score diligently from the beginning of the business to build a safe track record, as, in the times of financial assistance in the future, it helps tremendously.
A good business score gives you the confidence to make wise decisions and is essential if you want to stay ahead of your competition. This reduces stress, which in turn, increases the efficiency and productivity of the business.
Credit Bazaar Corporate Health Plan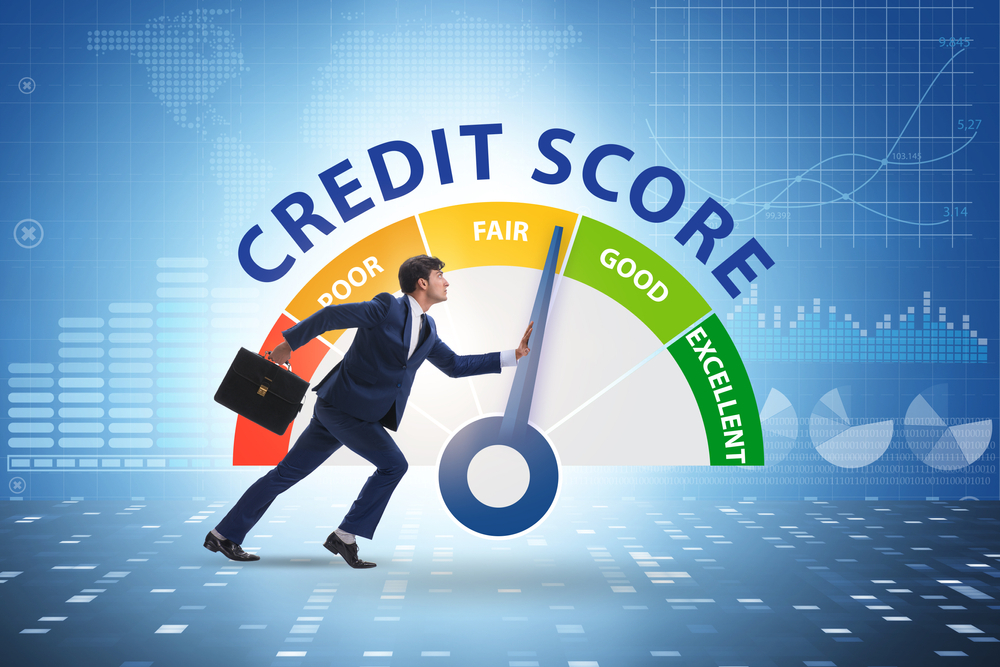 Credit Bazaar has come up with a unique strategy, known as 'Corporate Health Plan'. It is a Company Owned Company Paid plan and offers the following services under the same:
One Free Company Credit Information Bureau (India) Limited (CIBIL) Report
Credit Report Analysis
Company Credit Counselor
Error Mapping
Issue Resolution
Enhancement of Credit Health
Loan Assist Desk Company Account
Loan Assist Desk Personal Capacity
The detailed fee structure, terms, and conditions of this scheme are provided on our website under the section 'Corporate Health Plan.' Credit Bazaar makes sure that the solution of credit score-related issues is just a click away.
With this scheme, we are here to offer you services in connection with Credit Score improvement, at every step of the way.
How can we help you achieve a Good Business Credit Score?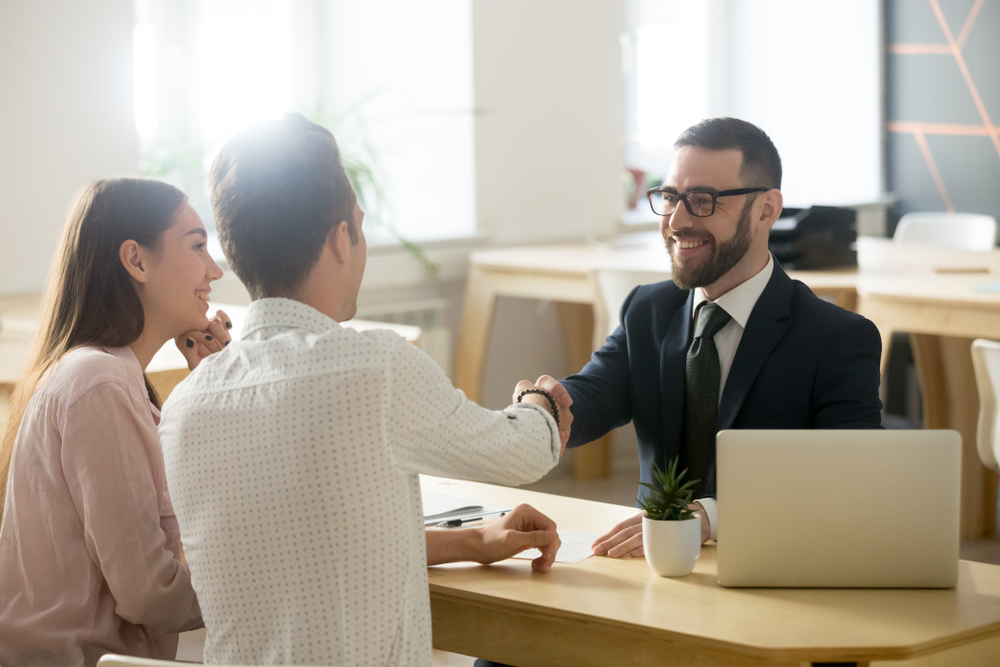 It is getting very difficult to sustain as current markets are more volatile than ever. The competition has increased and one needs constant guidance at every step to ensure that no wrong move threatens to drive the business off the market.
Credit Bazaar understands the woes concerning improvement and maintenance of 'Credit Score'. We have helped many of our loyal customers to stay on solid ground. Our team of expert professionals is constantly striving to give the best service relating to credit cards, insurance premiums, personal loans, Corporate Health Programs, Mutual funds, Credit score improvement, Bazaar improvement plans, etc.
If your life is complex and you barely have time to keep the track of credit score, the Credit Bazaar will send you a monthly credit report with the CIBIL score in your inbox. It marks red flags, so you get a clear idea about where things are heading. We have our experts at your service, just a call away, in case you have any queries or doubts.
It can be understood so far that a good credit score helps business expansion, avail more credit, and save a lot of money too.
Many businesses have suffered because they underestimated the importance of having a good credit score since its formation. By the time, they realize their mistake, it is too late. The wise move is to avail the expertise of 'Credit Bazaar' services. We understand the market pulse and have guided many businesses towards growth. What are you waiting for? Growth awaits! Fulfillment awaits!! Choose Credit Bazaar. Choose success!!!